Serene Innovations
Regular price
Sale price
$109.95
Unit price
per
Sale
Sold out
Share
View full details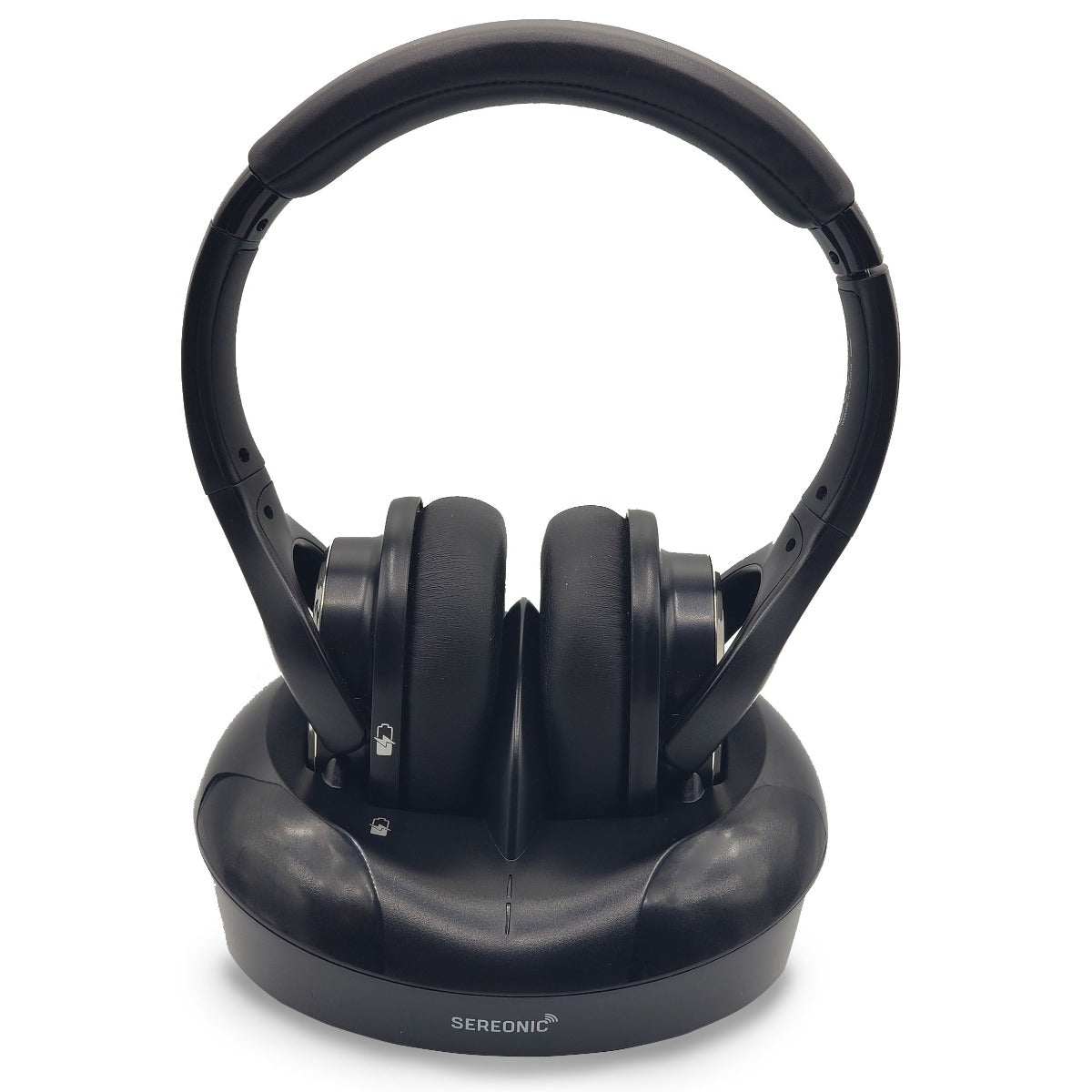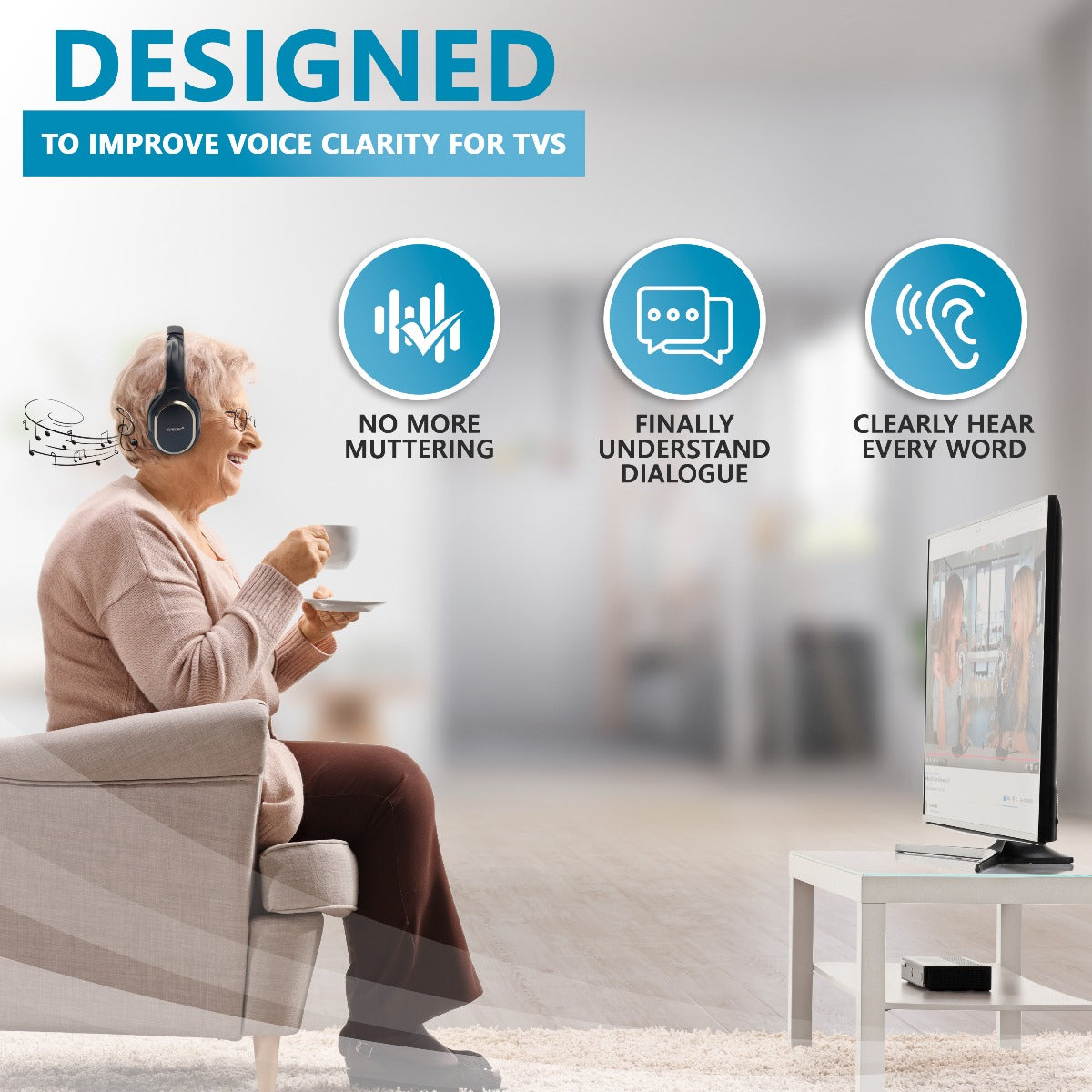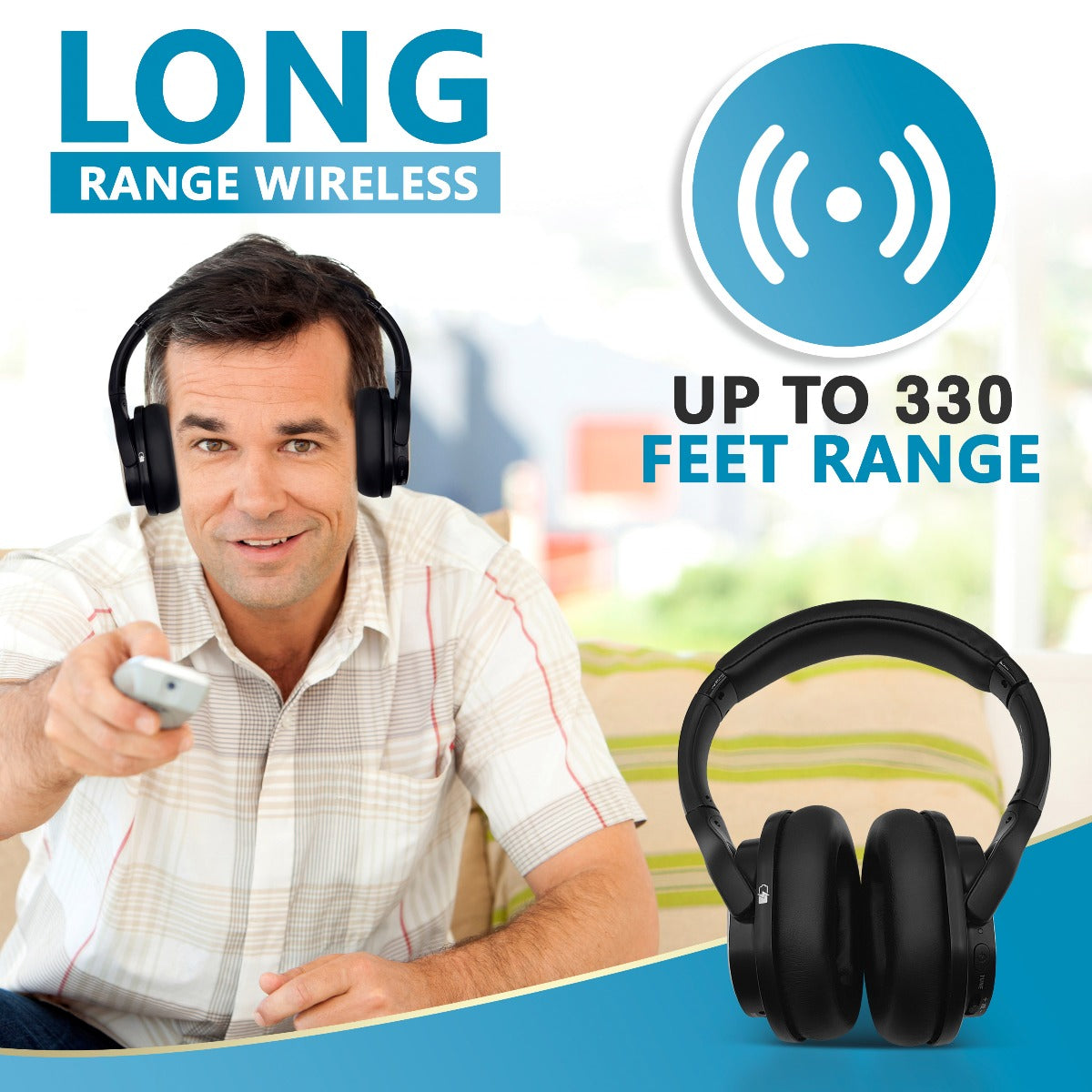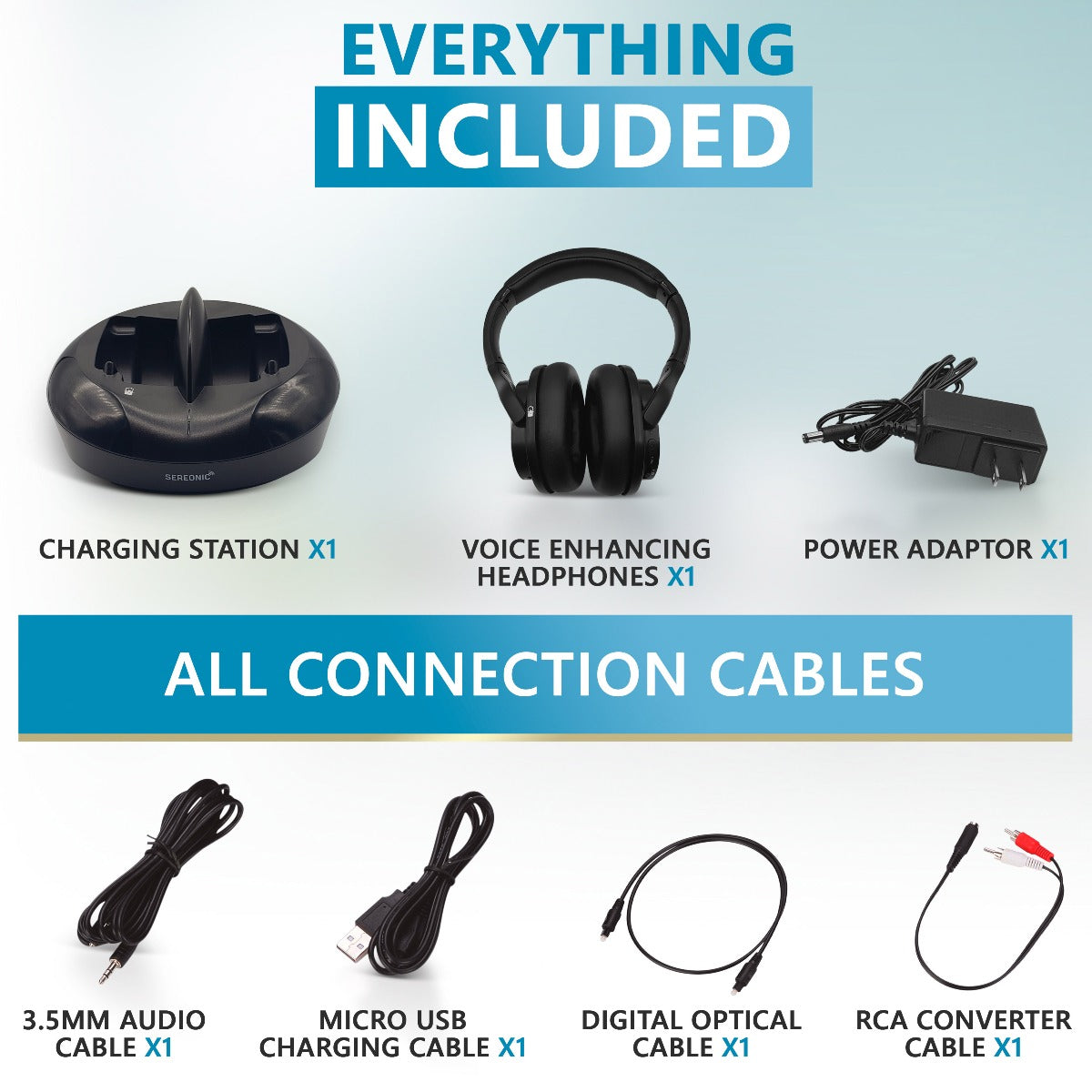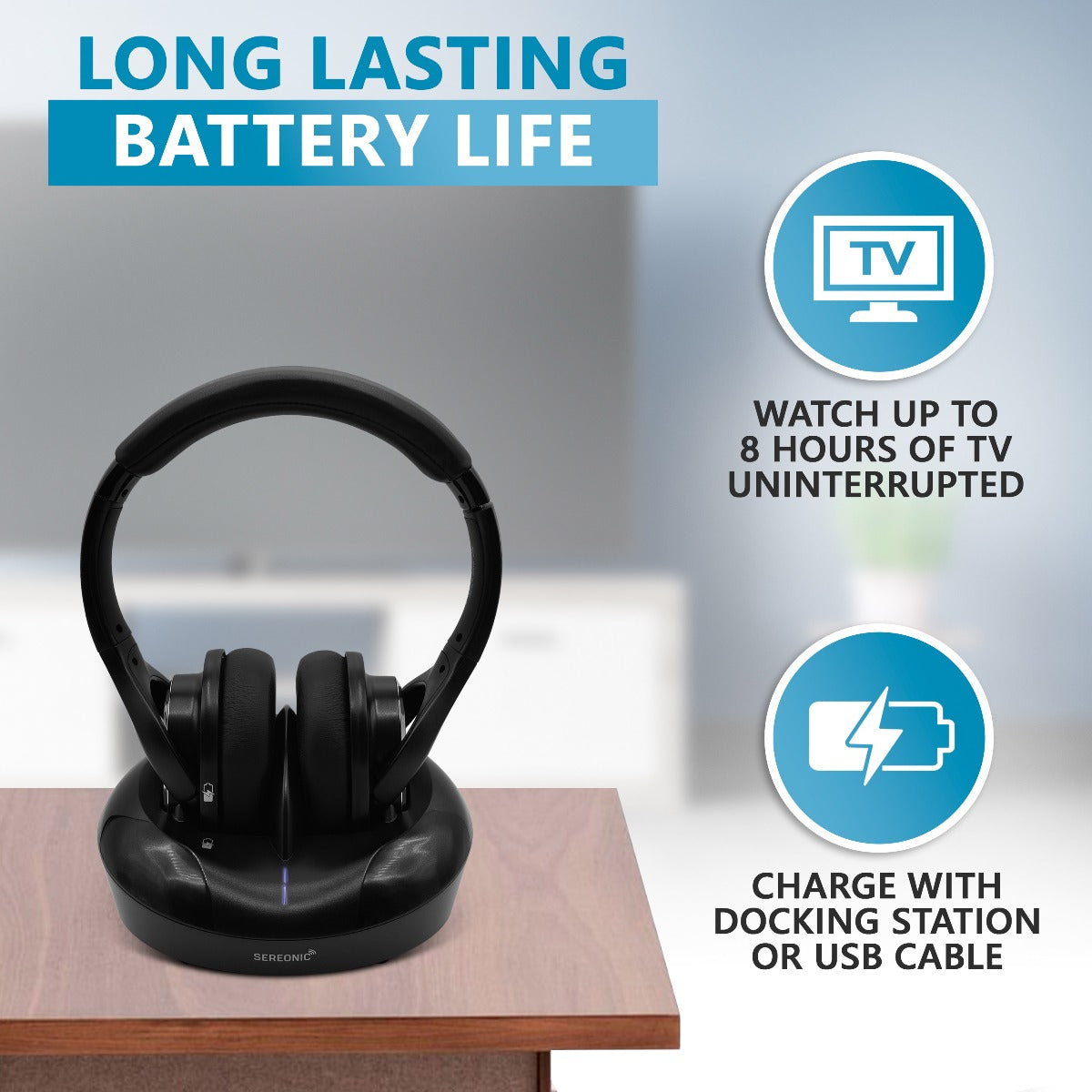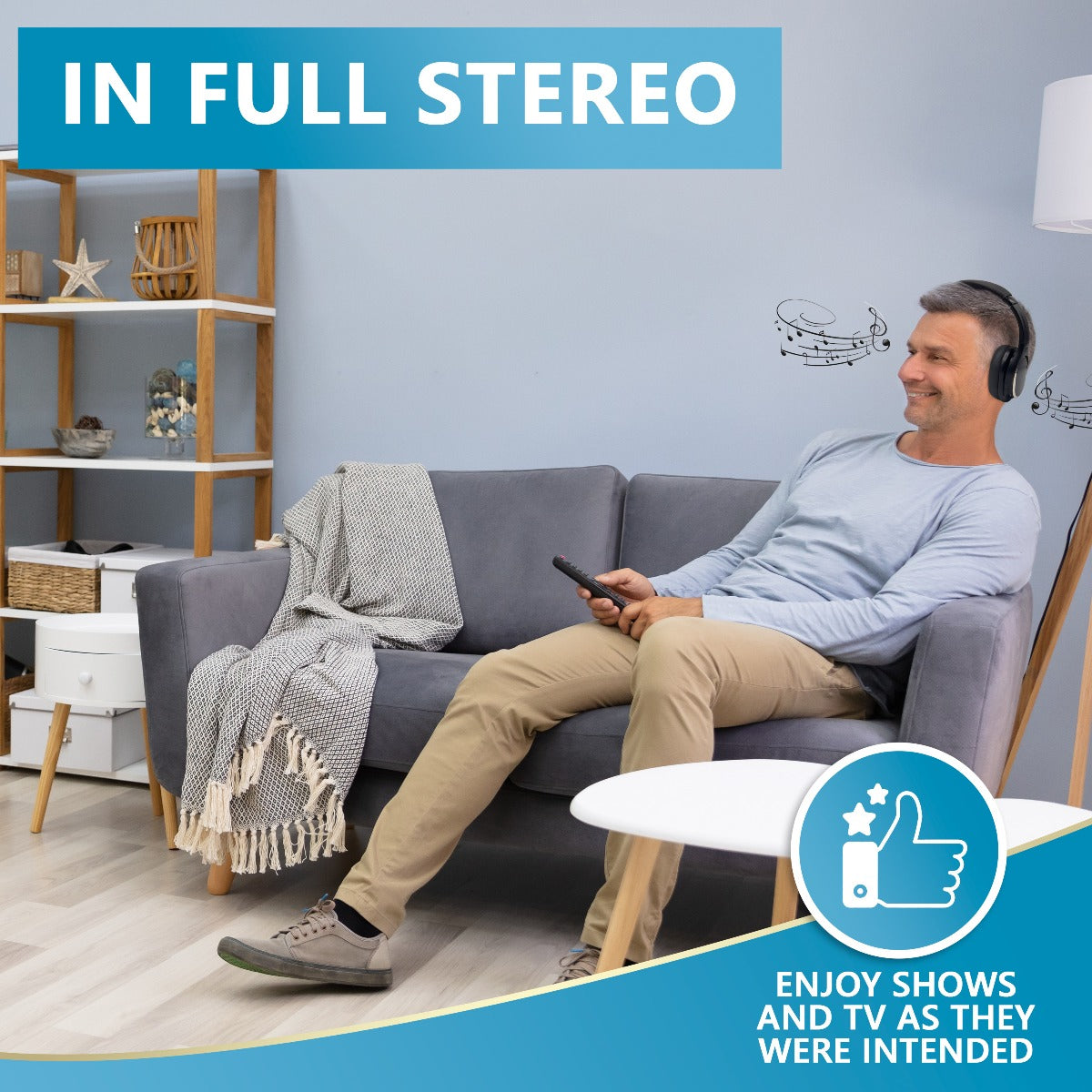 CLARITY: These TV headphones from SEREONIC are engineered to improve voice clarity; Clearly understand what people are saying on TV with our smart personal sound amplifiers; No more blasting the volume as you struggle to understand, our wireless TV headphones are the solution for crisp, clear dialogue on TV


LONG RANGE: Our television hearing devices are designed to be practical; That's why our TV earphones wireless solution allows you to be up to 330 feet from the base station and still have clear reception; For advanced TV hearing devices that allow freedom of movement, SEREONIC is the answer

LIGHTWEIGHT: Unlike inferior hearing amplifiers for seniors, these wireless TV sound amplifiers won't weigh you down; SEREONIC hearing aid headphones are crafted from durable and lightweight materials that are comfortable to use for hours on end


VERSATILE CHARGING: Enjoy the flexibility of charging your voice amplifier for elderly people and hard of hearing the way you wish; Our sound amplifiers for seniors can be charged via the included headphone transmitter docking station or with the micro USB cable that comes with our hearing amplifier headphones



EVERYTHING INCLUDED: Our amplified headphones for hearing impaired people include all cords and cables you need to enjoy your dedicated headphones for TV right out of the box; Simply follow the easy step by step instructions and start using your wireless hearing amplifier for TV in no time
System .............................................. UHF/RF
Modulation ......................................... FM
Mode ................................................. Stereo
S/N ratio ............................................ >70dB
Receiving sensitivity ............................ >10dBuVemf
Distortion ........................................... <1%
Frequency response ............................. 60-15000HZ
Power supply of transmitter .................. 5VDC / 120mA
Power supply of headphone ................... 600mAh Grade-A Li-polymer battery
Headphone charge time ........................ About 3 hours
Headphone work time ........................... About 8 hours
A. I can't hear any audio from my headphones.
    Check that the transmitter and your headphones are both turned ON.
    Check that all cables from the TV to the transmitter are connected properly.
    Check that the transmitter is plugged in to the AC outlet.
    Check that your headphones are fully charged
    Check that the headphones are within 100 feet of the transmitter.
    Check that the TV is not on mute.
    Check that the headphones are turned all the way up.
    Check that the audio output port is being used.
    Turn the TV volume to at least half maximum
B. I can hear audio, but there is static interference.

    Follow these steps to check the audio playback from your headphones:
    1) Make sure that you are in range or move closer to the transmitter.
    2) If that does not help, adjust the volume on your headphones and on the TV. Audio turned up to maximum or close to maximum can have static interference or hissing effect.
    3) If you are not receiving a quality signal you can change the Channel on the back of the Dock/Transmitter. There are 3 Channels to choose from. Simply slide the switch from Channel 1 to Channel 2 or 3. Next press the headphone Power ON Button one time and wait 3 seconds. Now the headphone is programmed to the proper channel.
Note: On some newer TV sets, it may be necessary to increase the output level of the headphone jack or the Audio Out jacks. Check your TV's owner manual for details.
4) If steps (1) and (2) and (3) do not address the issue, check to see that the transmitter is properly connected to the TV.

C. I followed these steps, but I still don't hear anything from my headphones.
    If you have a second TV at home, set up the Wireless Headphones on that TV and see if the audio works. If it works on the second TV, you may need to adjust the settings on the first TV. Review your TV's manual for more details.
D. Can't charge headphone on the dock
If your headphones are not charged after being docked, be sure that you are placing the headphones with charging pins aligned with charging contacts. Clean contact points of any dust or debris. When charging, the Dock will display a flashing BLUE LED Indicator Light. Please refer to page 8.
If you have trouble with the connection, write back with the pictures showing all the ports on your TV and cable box, we will help you within 24hours.