Serene Innovations
Regular price
$115.99
Sale price
$107.95
Unit price
per
Sale
Sold out
Share
View full details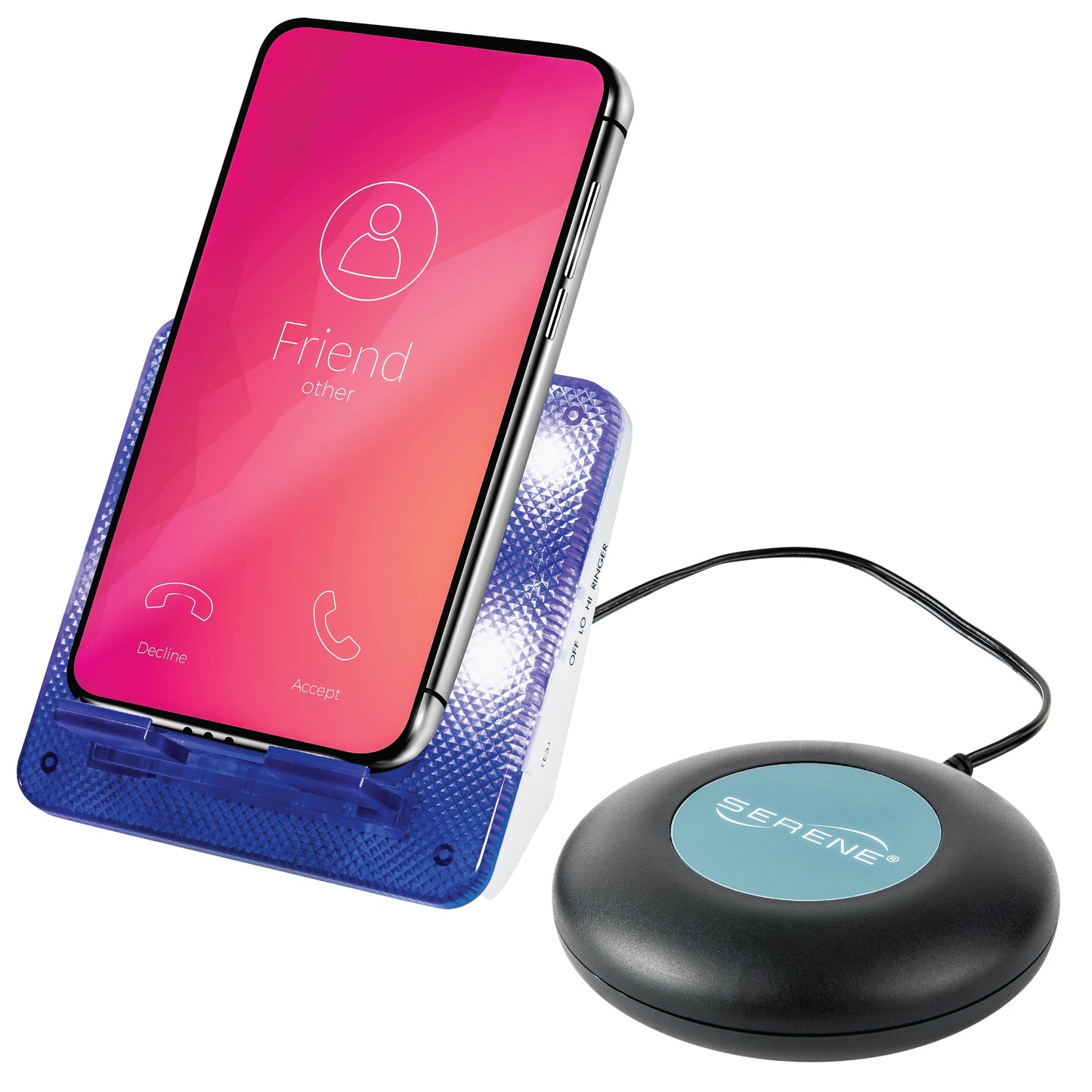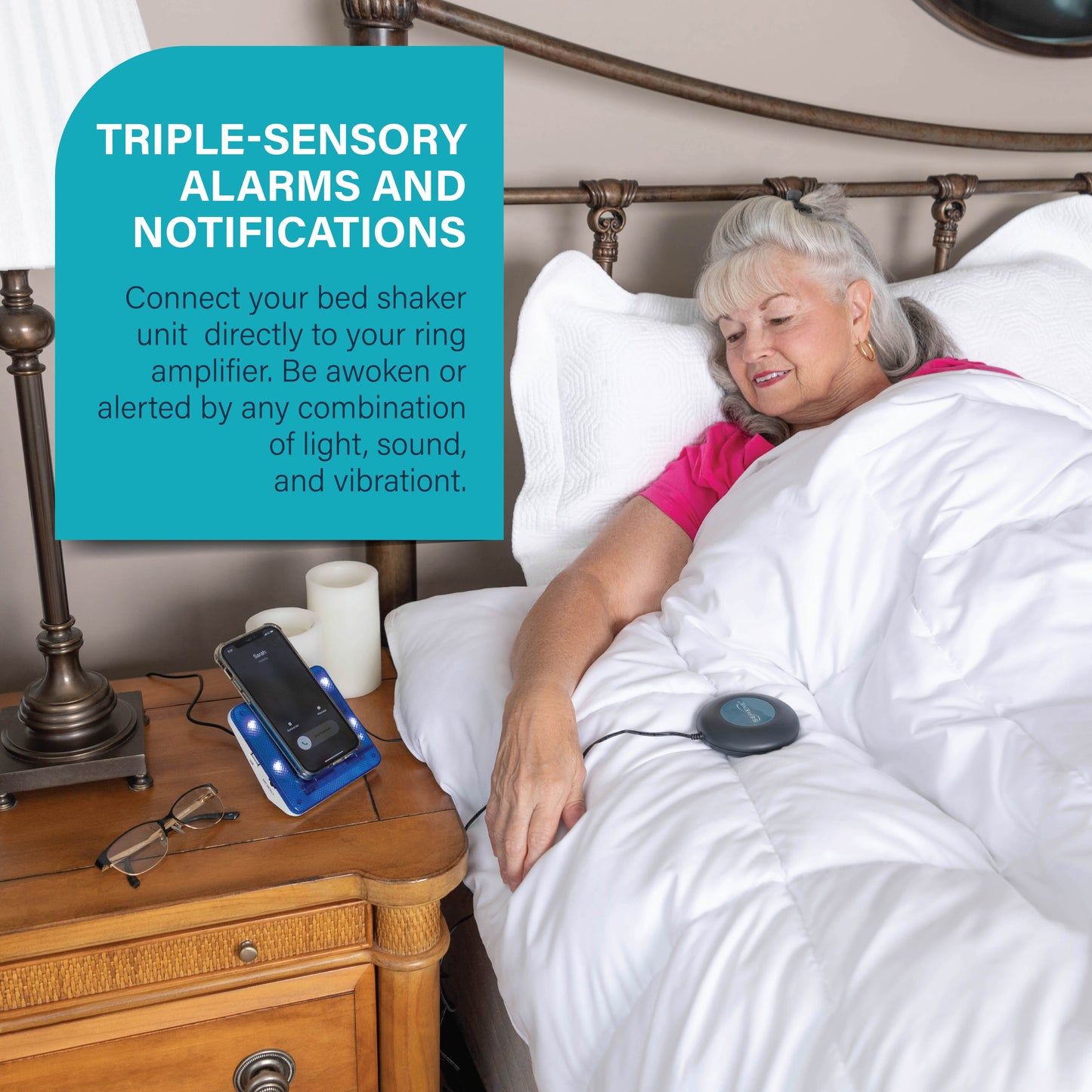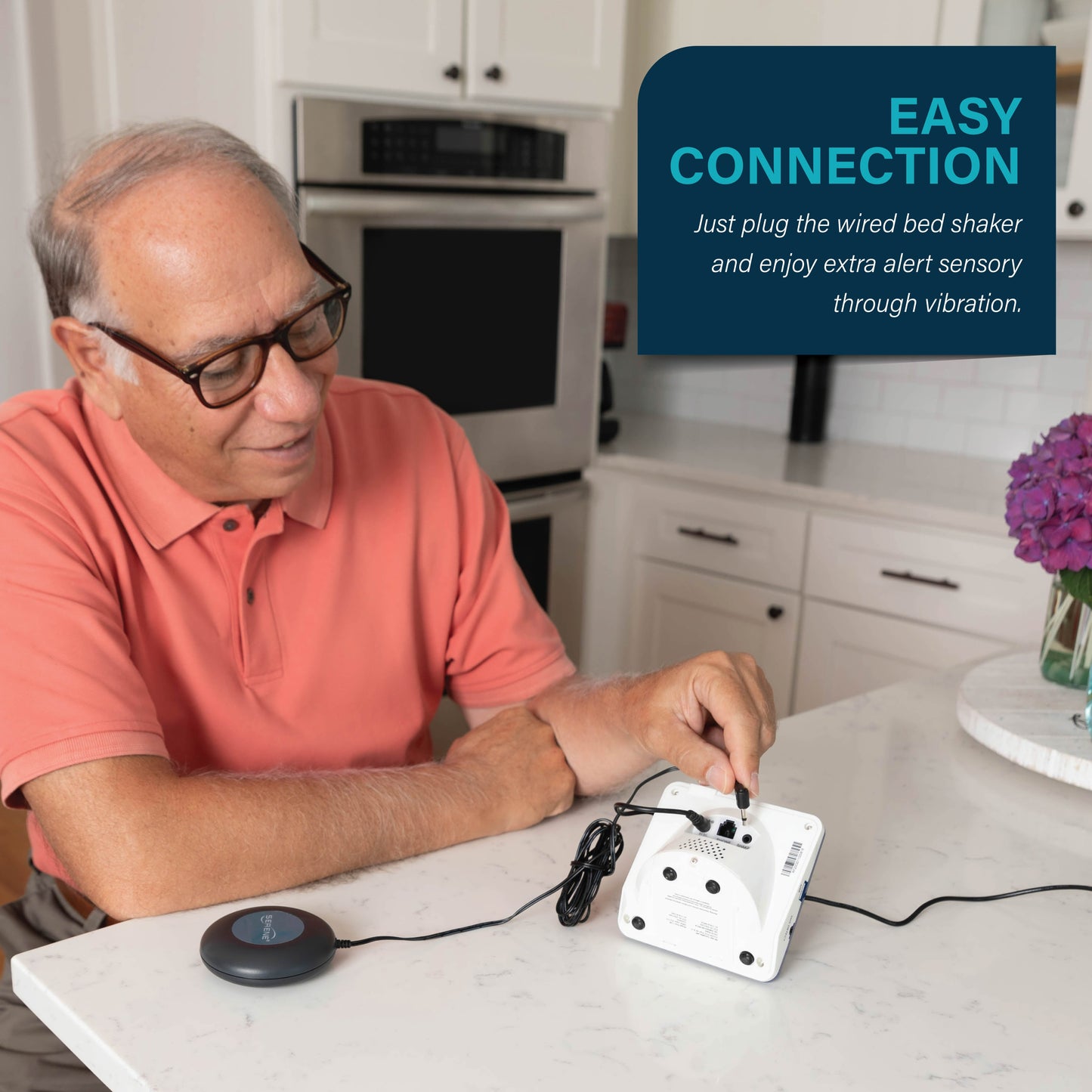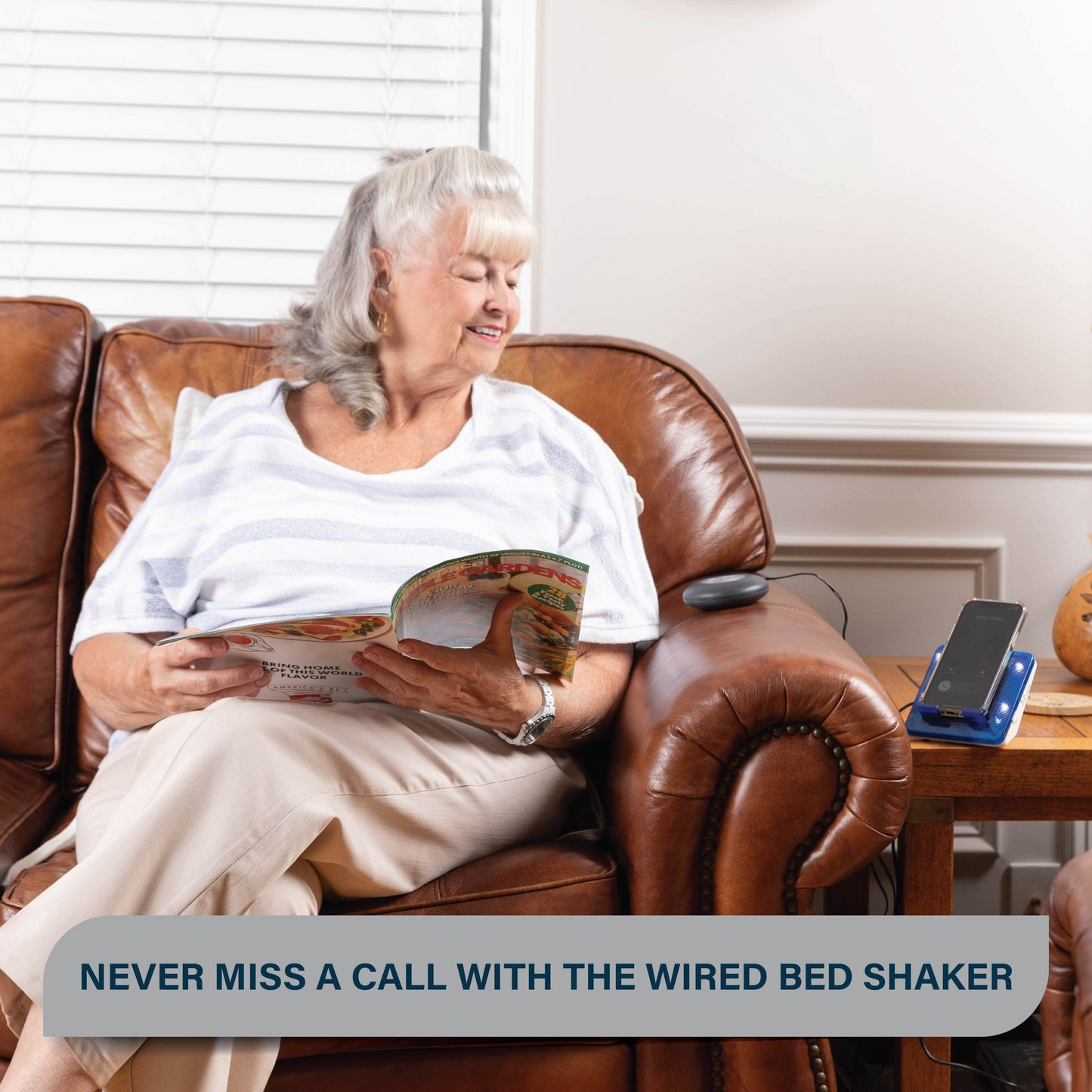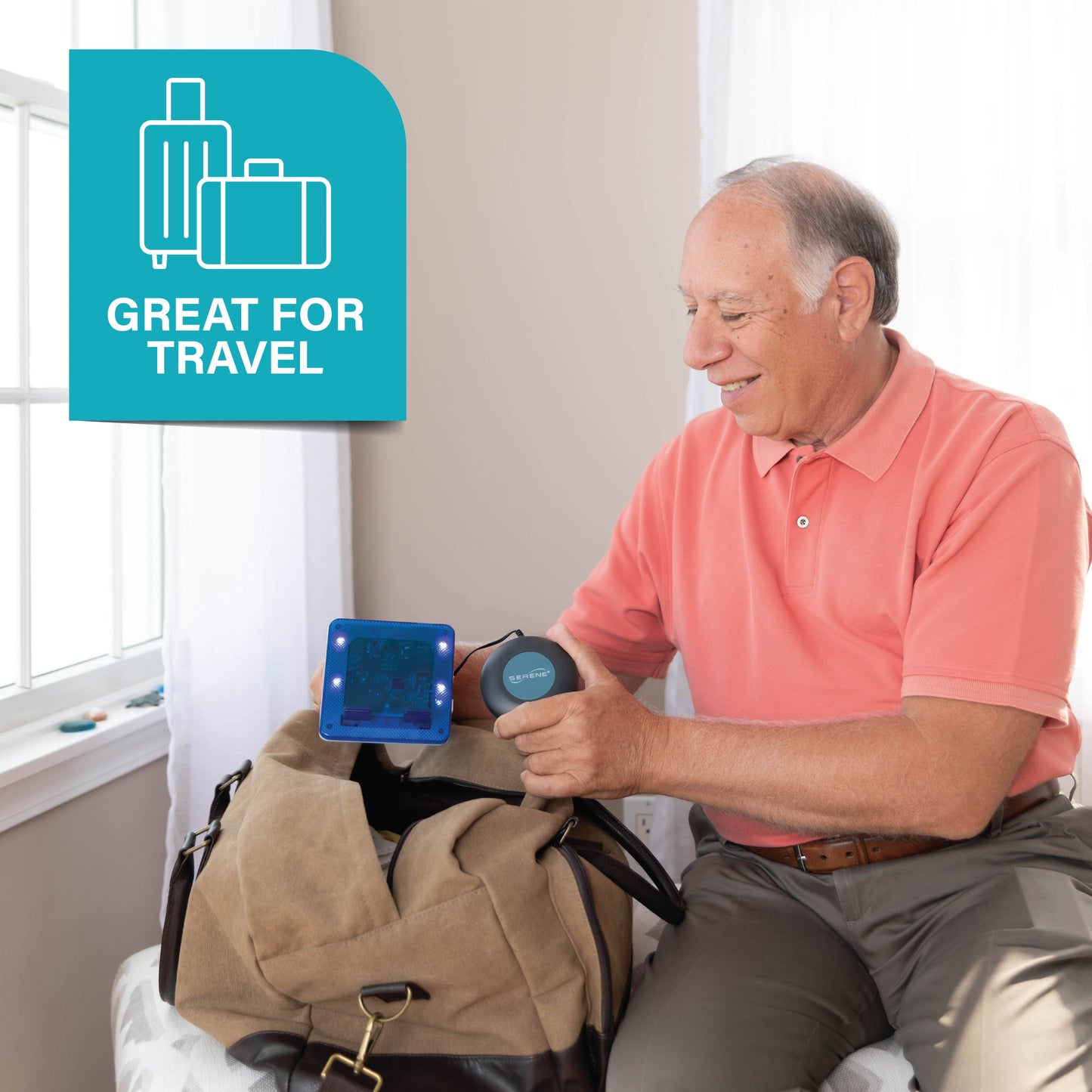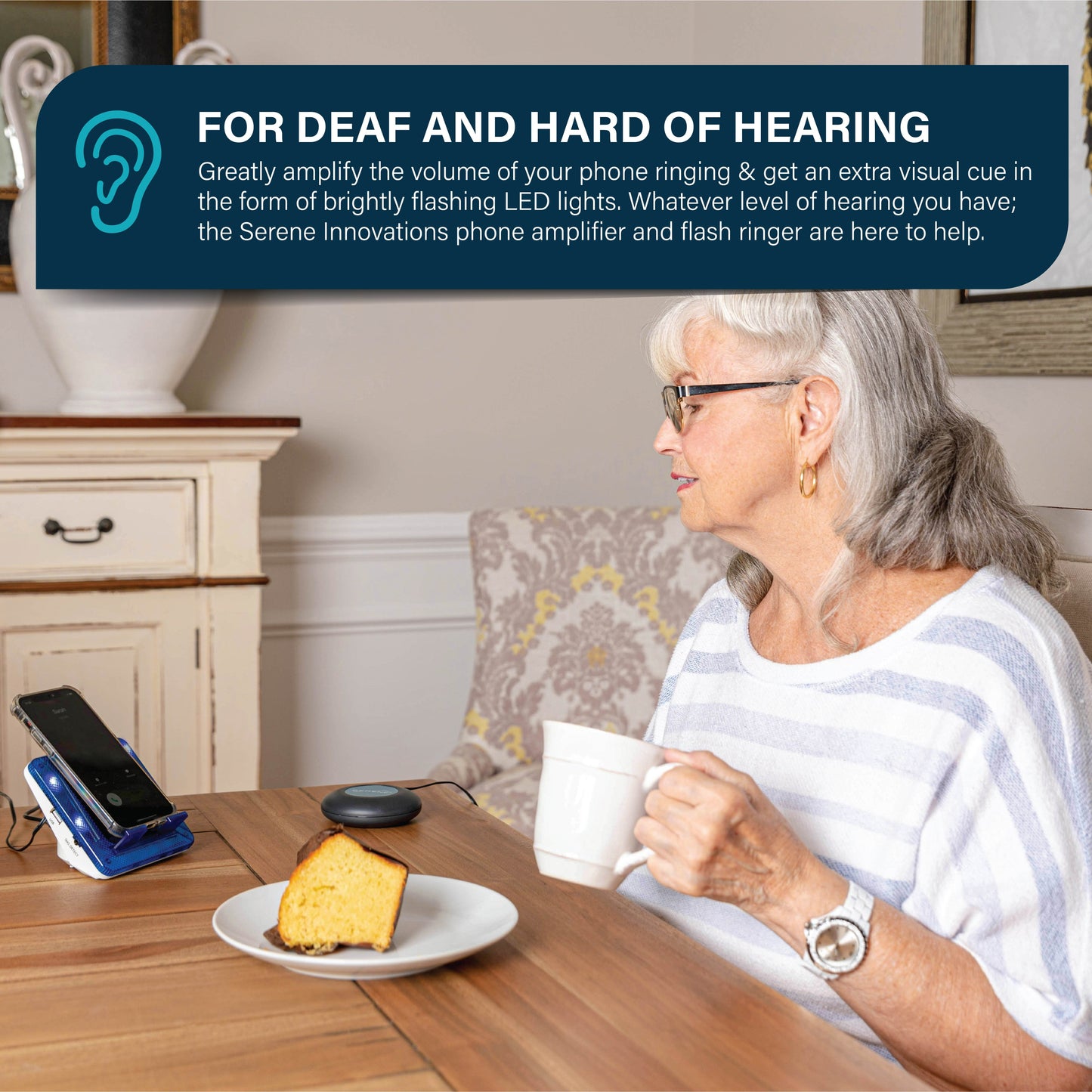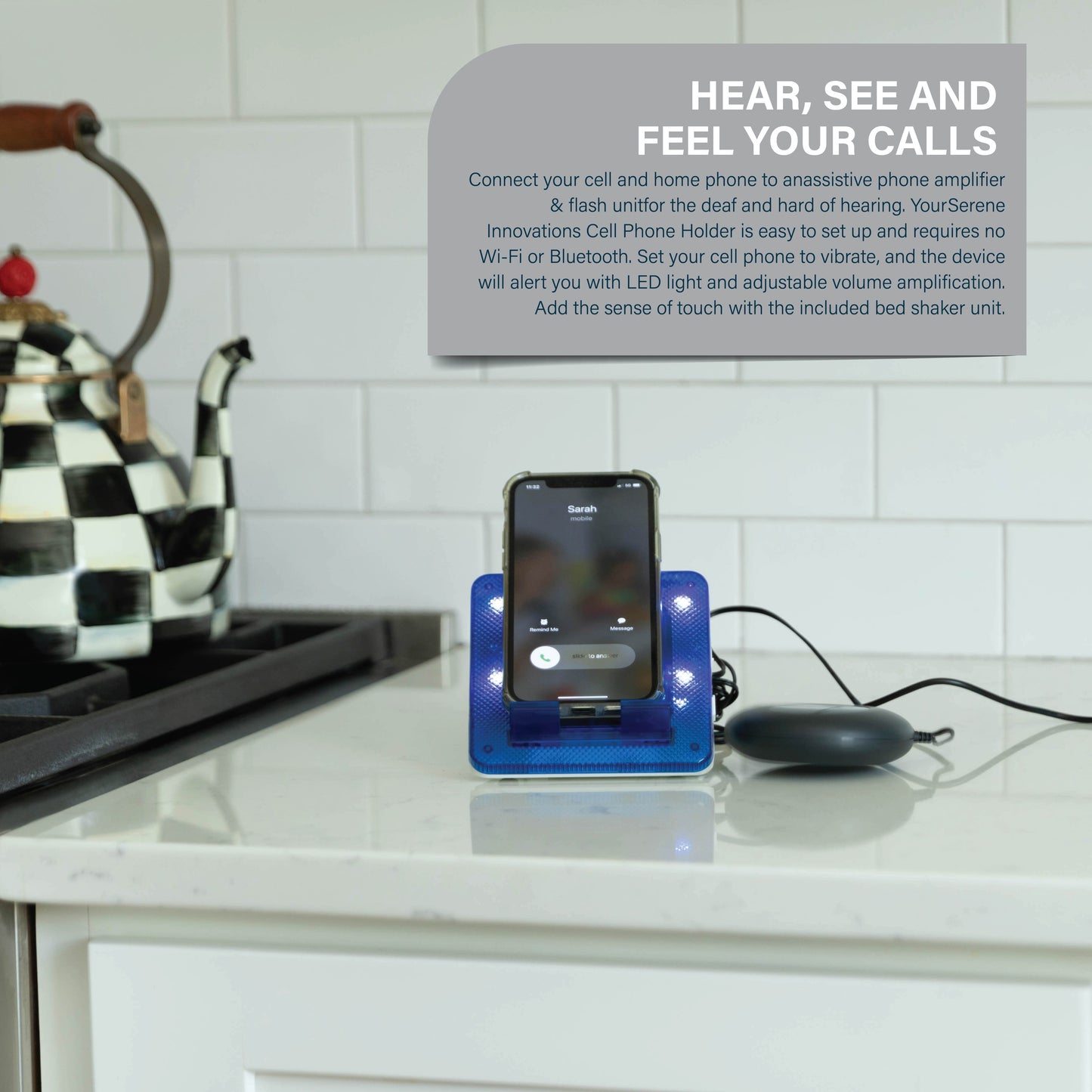 Extra Loud Phone Ringer: Effortlessly place your cell phone on the ringer amplifier to receive incoming call notifications with a powerful speaker-and-flash strobe. This external ringer for cell phone is responsive to your device's vibrations.

Never miss a call with the Cell Phone Sound Amplifier, Phone Flasher, and Powerful Bed Shaker: Adjust the external ringer to Hi, Lo, or Off. The LED panel flashes and bed shaker vibrates for incoming calls, making it an ideal solution for hearing-impaired individuals.

Landline Phone for Seniors – Connect your hearing impaired phones for elderly to the back of the unit and get notified of incoming landline calls. Perfect device as a Cell phone landline adapter or loud ringing telephone.

Cell Phone Amplifiers for Hard of Hearing: Adjust the vibration sensitivity knob for optimal text message or call detection on smartphones with low vibration intensity. Compatible with all phones that can be set to vibrate for incoming calls or texts.

Innovations in Serenity – Count on us for well-designed cell phone ring amplifier for elderly folks with varying hearing needs. Get an extra sensory cue in the form of strong vibration by connecting a wired bed shaker and never miss a call.
Specifications:
Land Line Phone Ringing Signal: >40 vrms, 20 - 65 Hz
USB Charge Port Output.............5 VDC 650mA max (used with AC adapater only)
Bed Shaker Output.....................9VDC 300mA max
Input Voltage.............................9VDC 1000mA
Dimensions................................Approx. 116mm x 85mm x 90mm (WxDxH)
Weight......................................Approx. 225 gm (0.5 lb. without batteries)
Battery Life................................Up to 10 months (with typical usage)
Operating Temperature................+10 to 40 degrees C
RF-200 FAQ
Q: SMS messages from my cell phone did not activate the RF-200
A1: Confirm that your mobile phone outputs an audible signal on the headset jack.
A2: Select the cell phone mode that provides the strongest and longest vibration time.
A3: Use the short cable to directly connect your mobile phone to the RF-200.

Q: RF-200 flashes randomly when no calls have been received.
A1: Make sure the RF-200 is not placed on an uneven surface
A2: Your RF-200 may be placed next to a strong RF system. Try moving the RF-200 further away.
A3: Press the "RESET" button and replace the cellphone on the platform.
A4: Make sure RF-200 is not placed on a vibrating surface, for instance, a countertop with kitchen tools. Move the RF-200 to a stable surface.
A5: The cell phone was not placed correctly on the resting platform. Carefully replace your cell phone on the holder of the RF-200

Q: Will the RF-200 detect WEA (Wireless Emergency Alert) alerts?
A: If your cell phone provider provides Wireless Emergency Alerts, when your cell phone vibrates due to a WEA alert the RF-200 will detect them.

Q: Must I have the RF-200 plugged into the AC Adapter, to use the USB Charging Port to charge my cell phone?
A: Yes, you must use the AC Adapter.