Serene Innovations
Regular price
Sale price
$89.95
Unit price
per
Sale
Sold out
Share
View full details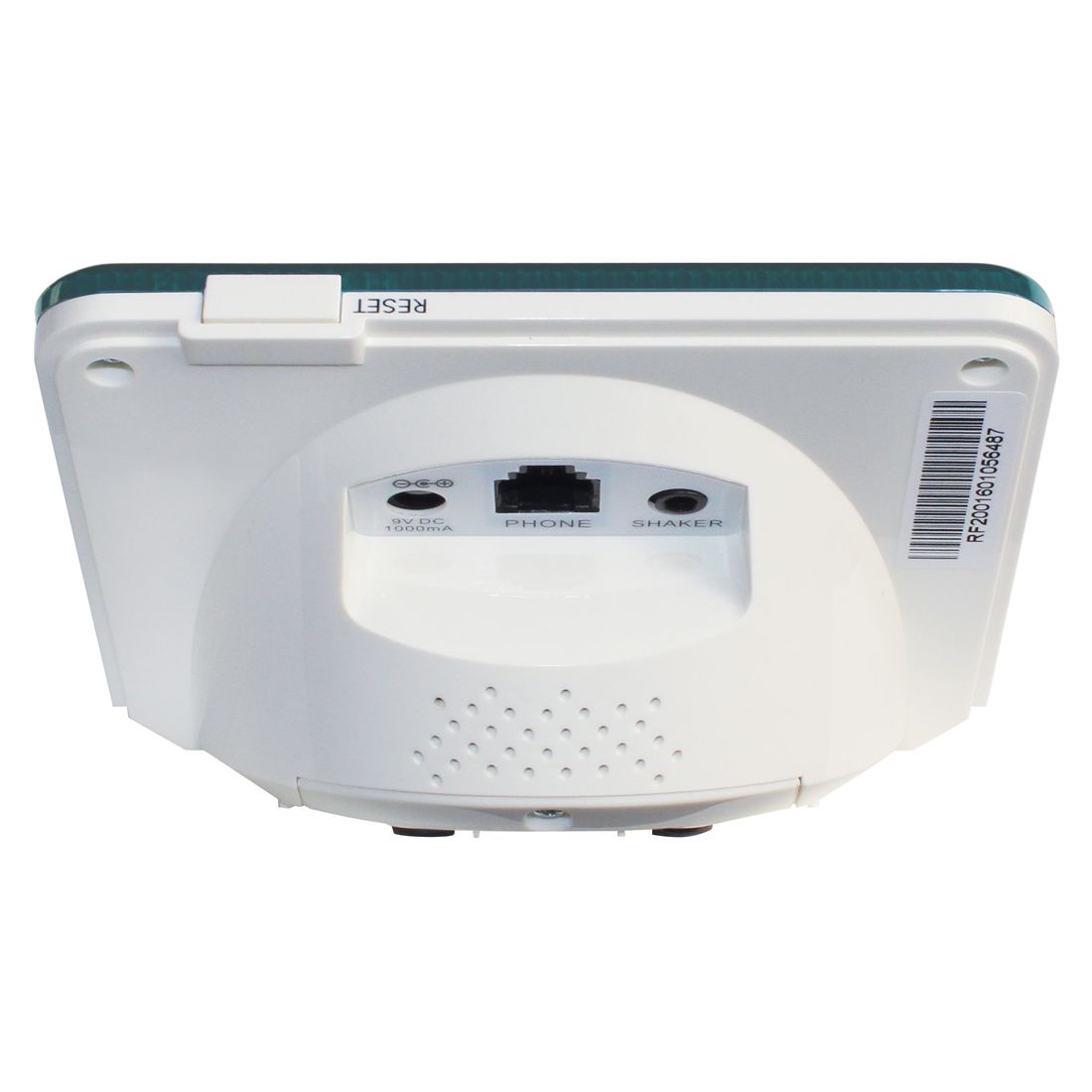 Product Features
Alerts you to the ringing of your home/cell phones, text messages, and Skype* calls, distinguished by unique flashing patterns and adjustable ring-tone loudness.
Simple to use. Just plug your home phone and/or set your smart phone to "vibrate" and place it on the unit.
Bright indicator lights flash when a call or text message has been missed.
Built-in RF repeater to extend coverage area.
USB Port serves as a convenient, dedicated charging station for your cell phone.
Built-in jack for optional bed shaker so you'll never miss a call, even while you sleep.
Battery backup in case of power outage (Alkaline batteriesnot included).
* Skype is a trademark of the Microsoft group of companies and Serene Group, Inc., is not affiliated, sponsored, authorized, or otherwise associated with or by the Microsoft group of companies.
CA-CX Quick Guide - English
CA-CX Quick Guide - French
CA-CX FAQ
Q: SMS messages from my cell phone did not activate the CA-CX
A1: Confirm that your mobile phone outputs an audible signal on the headset jack.
A2: Select the cell phone mode that provides the strongest and longest vibration time.
A3: Use the short cable to directly connect your mobile phone to the CA-CX.
Q: CA-CX flashes randomly when no calls have been received.
A1: Make sure the CA-CX is not placed on an uneven surface
A2: Your CA-CX may be placed next to a strong RF system. Try moving the CA-CX further away.
A3: Press the "RESET" button and replace the cellphone on the platform.
A4: Make sure CA-CX is not placed on a vibrating surface, for instance, a countertop with kitchen tools. Move the CA-CX to a stable surface.
A5: The cell phone was not placed correctly on the resting platform. Carefully replace your cell phone on the holder of the CA-CX
Q: Will the CA-CX detect WEA alerts?
A: If your cell phone provider provides Wireless Emergency Alerts, the CA-CX will detect them.
Q: Must I have the CA-CX plugged into the AC Adapter, to use the USB Charging Port to charge my cell phone?
A: Yes, you must use the AC Adapter.